Sai quando e dove sono nate le prime macchine sportive? È il 24 giugno 1910 quando in via Gattamelata a Milano apre il primo stabilimento dell'Anonima Lombarda Fabbrica Automobili, azienda meglio conosciuta con l'acronimo ALFA e che prenderà il nome di Alfa Romeo sotto la direzione dell'ingegnere Nicola Romeo durante la Grande Guerra.
L'azienda si specializza in macchine sportive, che annoverano tra i loro primi piloti nientepopodimeno che Enzo Ferrari, che fonderà successivamente nel 1947 a Maranello (MO) la Ferrari: la casa automobilistica non solo produttrice delle più celebri auto di lusso sportive - le rosse il cui simbolo è un cavallino rampante - ma anche la più titolata nel campionato del mondo di Formula Uno, in cui ha conquistato quindici titoli piloti e sedici costruttori.
Ed è proprio a visitare Milano che desideriamo condurti in questo articolo, o meglio, lasceremo che a farlo siano le migliori auto sportive che potrai noleggiare rivolgendoti a Italian Luxury Car Hire Group! Noi ci limiteremo a darti qualche suggerimento su quelli che riteniamo siano gli imperdibili posti da visitare a Milano, ma a farti provare l'ebbrezza non saranno le nostre parole, ma sarà stringere il volante di una delle più spettacolari supercar italiane (e non solo). A proposito, visto che ci piacciono le curiosità storiche e le date, lo sai che la parola "supercars" è apparsa per la prima volta l'11 novembre 1920 in una pubblicità pubblicata sul quotidiano britannico The Times? Ci hanno provato in tanti a dare una definizione precisa di supercars: in generale potremmo dire che una supercar è un'auto sportiva caratterizzata da un alto grado di lusso, una di quelle impossibili da non notare per la strada; con il passare del tempo il termine si è allargato fino a contrassegnare mezzi meccanici con standard tecnologici fuori dal comune, con performance molto elevate e in grado di garantire una resa ideale in tutte le condizioni possibili. Ma a dire il vero noi preferiamo una definizione più sintetica: le supercars sono delle vere e proprie opere d'arte su ruote!
Allaccia allora la cintura perché stai per andare alla scoperta della Capitale mondiale della moda e del design!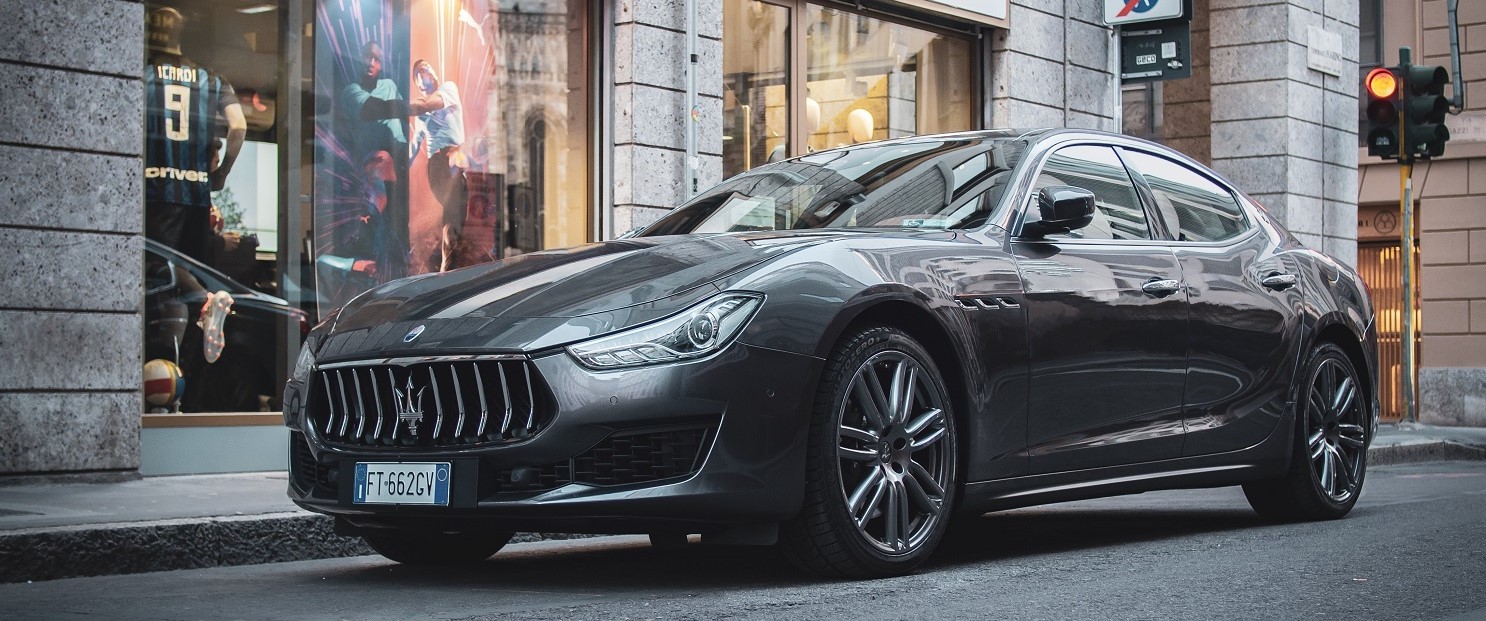 10 cose da vedere a Milano: una città dalle mille sfaccettature, sede di tanti siti di interesse turistico e culturale.
Se fino a oggi hai pensato al capoluogo lombardo solo come a un importante centro finanziario e sei sempre stato convinto che dal punto di vista turistico e culturale a Milano da vedere ci sia ben poco, siamo qui apposta per smentirti.
Milano è uno scrigno che custodisce tesori preziosi, più o meno celati alla vista, e negli ultimi anni è divenuta una meta turistica al pari delle altre città d'arte italiane, al punto che gli stessi milanesi sono desiderosi di riscoprirla. La nostra lista di cose da vedere a Milano include quindi alcune delle attrazioni turistiche più note, ma anche alcuni angoli meno conosciuti della città.
Se hai la possibilità di visitare Milano in due giorni, non puoi perdere assolutamente questi gioielli:
La piazza del Duomo
La Galleria Vittorio Emanuele II
Il Castello Sforzesco
Il Cenacolo di Leonardo Da Vinci, dipinto nel refettorio della Chiesa di Santa Maria delle Grazie
La Chiesa di San Babila
La Pinacoteca di Brera
I Navigli
La Basilica di Sant'Ambrogio
La Basilica di Sant'Eufemio
Villa Invernizzi
Queste sono sicuramente le principali 10 cose da vedere a Milano, ma se ti avanzasse del tempo, o se il tuo soggiorno in città avesse una durata più lunga di un weekend, ti suggeriamo anche una capatina al Giardino delle Culture - non farti ingannare dal nome, perché il luogo non ha l'aspetto di un giardino, ma merita di essere visitato per il murale che ospita: un'opera intitolata Lost and Found che rappresenta un intrico di palazzi in bianco e nero che corre in verticale con due personaggi giganti, in cui l'unico tocco fortissimo di colore sono due cuori rossi - al Chiostrino del Convento di Santa Maria delle Grazie - uno di quei luoghi di Milano da vedere se sei in cerca di un angolo di pace, da cui godere della meravigliosa vista della Cupola del Bramante - e al Giardino della Guastalla, una piccola oasi di 12000 metri quadrati in cui, oltre a godere del silenzio che regna sovrano, potrai ammirare un gioiello barocco: una peschiera con balaustre di pietra e ringhiera di ferro, formata da due terrazze messe in comunicazione tra loro attraverso quattro rampe di scale.
Sai cosa scriveva Guido Piovene? Milano è una grande babilonia vitale di palazzoni luccicanti, di magazzini, di ragazze d'ufficio, di agenti di borsa, di ragionieri, di caffè, di ristoranti, di sartorie, dentro l'aroma collettivo del risotto giallo. Non perdere l'occasione di sfrecciare per i suoi viali noleggiando una delle nostre macchine di lusso: possiamo consegnartela 7 giorni su 7, 24 ore su 24, ovunque tu lo desideri: a casa tua, per esempio, oppure appena giunto a destinazione in albergo, in centro città, o in aeroporto.